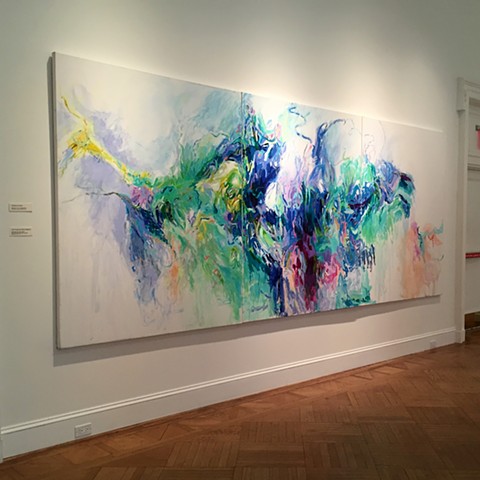 I am a visual artist/painter living in Manhattan most of my life. My paintings are intuitive responses to the innumerable vitalities that shape my life—emotions that translate into color, visual memories of my past into forms and color relationships found in landscapes, and intimate accounts from my past.
I value spontaneity and improvisation, and I have accorded the highest importance to the process of discovery, a progression that is exciting, fresh, and invigorating. The work process is one of constant experimentation and change— building layers of color, energetic gesture, form, and image on the canvas.
The mission of my company is to create art objects with a spirit of joy that is extracted from real life travel, observing the human condition and surviving urban existence. It is my intent to draw from my personal experiences and viscerally translate that into powerful work. Most importantly my artwork emits a feeling of optimism and joy in a residence. My fine art paintings have been part of the designer's plan to amplify the aesthetics of an upscale living space by giving it a feeling of harmony and balance.
Since 2009 Fromme Productions LLC has sold fine art. Fromme Productions LLC has assisted clients in setting up their new homes using my artwork they have found on my website and commissioned work. I work with a number of leading designers and home stagers that acquire my artwork to amplify the aesthetics of a property.